New and improved Expo Center boosts Fairgrounds' event hosting capabilities and revenue.
Each year more than two million visitors stream through the gates of the Oklahoma City State Fairgrounds Park. Most come due to its status as the "horse show capital of the world"; others are attending the approximately 200 trade shows and other events hosted there each year. With the creation of the new Bennett Expo Center, the design team of FSB/Populous positions the Fairgrounds to boost its trade show business to the same level as its horse shows, greatly increasing revenue and cementing its place as one of central Oklahoma's premier tourism destinations.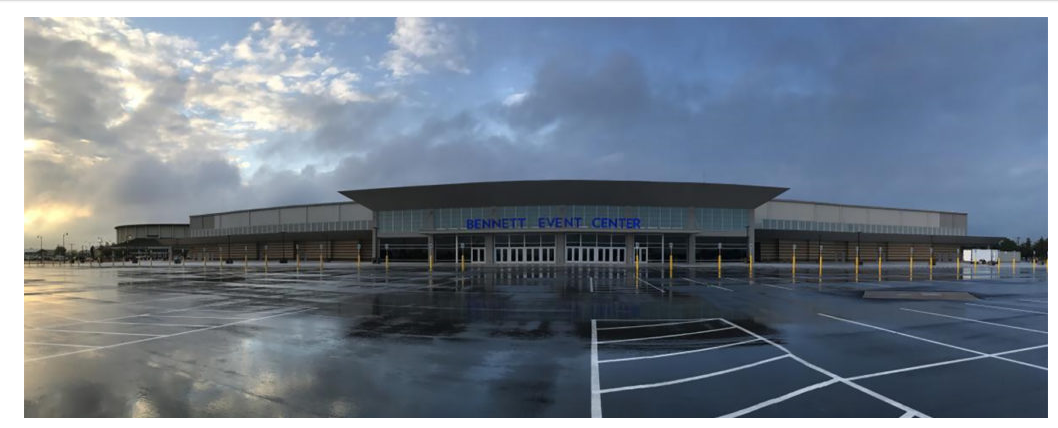 The centerpiece of the new facility is a massive 200,000 SF main exhibition hall. Stretching an impressive 45 feet high and more than three football fields in length, it's one of the largest event spaces in the state. The additional space is expected to not only attract new national and international business, but also give established annual shows the ability to expand and enhance their events.
The hall's design provides exhibitors and visitors with a state-of-the-art, flexible facility capable of comfortably accommodating an extremely wide variety of shows and events. Facility support spaces include meeting rooms, ticketing, concessions, restrooms and loading docks. In addition to horse and cattle competitions, the new facility is expected to accommodate events and shows ranging from simple banquets to home improvements, auto, RV, motorcycle, boat, train and gun shows.
The new center replaces the aging Travel & Transportation building and Carriage Hall, both of which were demolished prior to beginning construction. Funded by Oklahoma City's Metropolitan Area Projects (MAPS 3) initiative, the project is the latest of multiple State Fairgrounds MAPS projects designed by FSB.