In August of 2014, a group of nearly 30 people traveled from Oklahoma City to Durant, Oklahoma for a cultural immersion workshop with the Choctaw Nation. The group sampled tribal food, listened to storytellers, participated in dances and learned from members of the tribe about the language, pre- and post-removal history, art, values, clothing and significant symbols of the Choctaw Nation. These people were not tourists, art majors or anthropologists. They were architects and engineers from FSB, hired to design a campus that would serve as the Choctaws' new headquarters.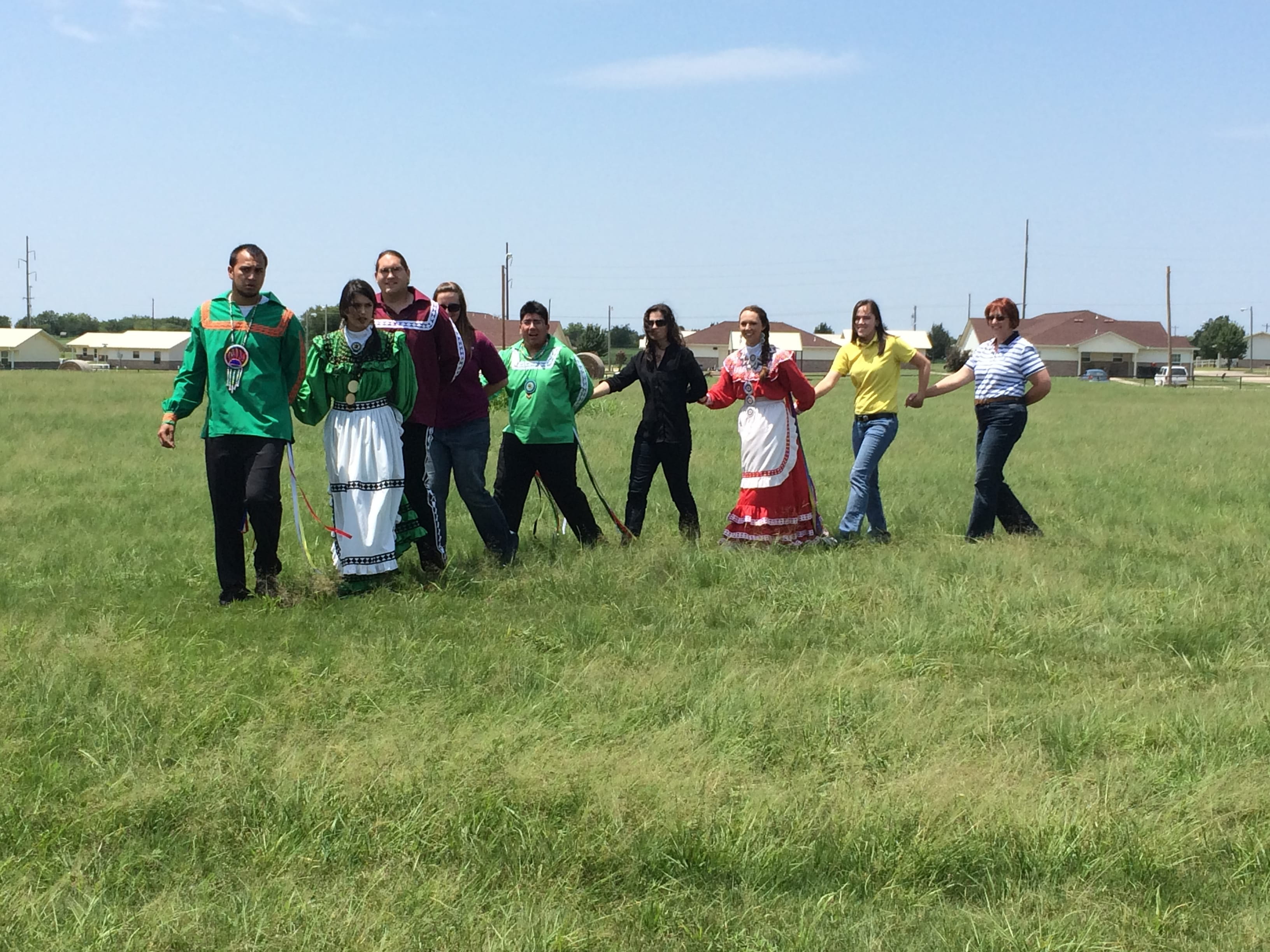 "It's about being interested and responsible enough to learn about a tribe's culture," FSB Native American Market Principal Jason Holuby said. "We need to learn what stories, symbols, patterns and materials a tribe wants to take from the past to pull into a design. At the same time, none of these tribes are stuck in the past. They are experiencing periods of huge growth and re-emergence and need architects who understand their past, present and future and can incorporate them all into a cohesive design."
Life experience and professional aptitude align
Holuby is a member of the Muscogee (Creek) Nation and grew up in Eufaula, Oklahoma, a town where the tribe has a strong presence. He said if anything, his upbringing adds to his sense of responsibility when designing for Native American tribes because he understands the impact the buildings have on the tight-knit communities they serve. He believes the buildings play a role in communicating the tribes' continued viability.
FSB's focus on tribal architecture began in 2003, when the firm was selected to act as the owner's representative during the design and construction of the Chickasaw cultural center in Sulphur, Oklahoma. The owner's representative is an architect hired to oversee the design and construction process and advocate on the owner's behalf. This initial relationship created opportunities to work on other projects with the Chickasaws, who have recommended the firm to other tribes as well.
Holuby's background and experience working on tribal projects throughout his career made him a natural fit to direct FSB's quickly expanding Native American market sector. In addition, the firm's combination of deep cultural awareness and its large, experienced team of architects, including many who specialize in design for various building types, turns out to be a natural fit to support the tribes' wide-ranging design needs.
"All of the tribal projects are strongly culture-based," Holuby said. "Projects can include everything from cultural buildings and archives, to data centers, office buildings, hospitality, gaming facilities and aircraft hangars, but, in the end, everything centers around serving their tribal members, their people."
Meaningful symbols, modern sustainability drive design
Though each tribe is different, most tribes who have worked with FSB place heavy emphasis on sustainable design, which speaks to the tribes' long history and connection with nature. Another commonality Holuby has observed among some Native Americans in Oklahoma has to do with removal — a long history someplace else, the painful trip on the Trail of Tears or some other form of forced removals to here and then restarting in a different place.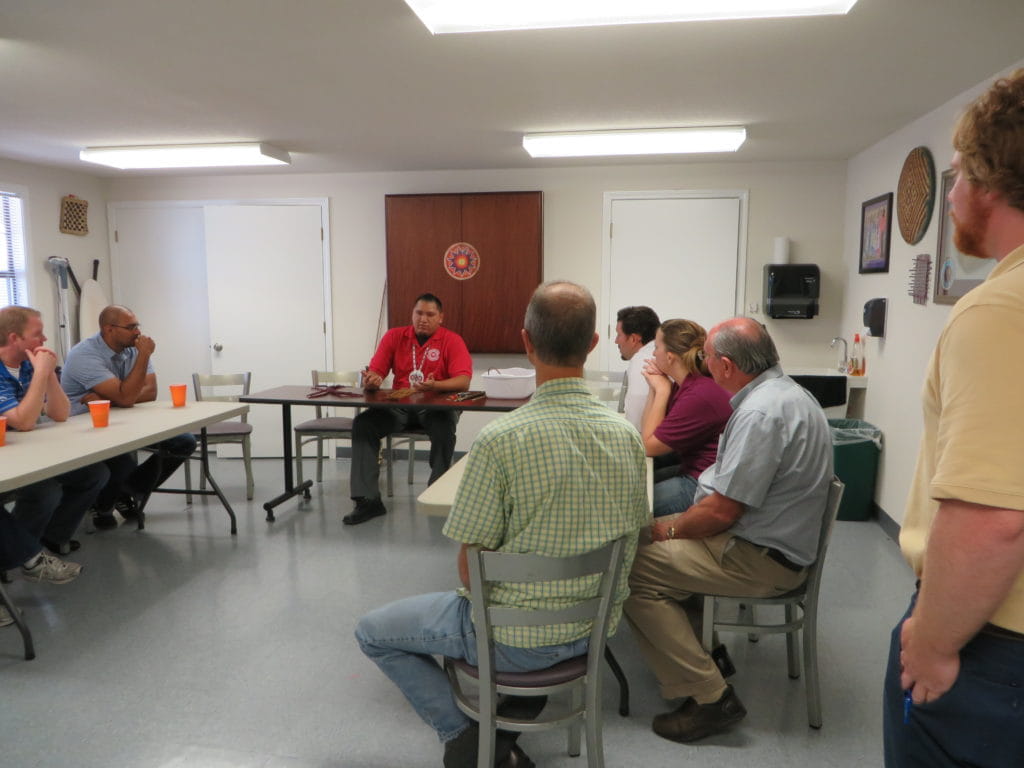 "Many tribes had their culture taken away, so we try to bring it into our designs wherever we can," Holuby said. "That's why it's so important to sit down and listen to what the tribe wants to convey with the design – to understand their history and know the symbols that are really important to them."
Spending the day in Durant with the Choctaws helped FSB's design team begin to learn about the tribe's culture, and Holuby said almost everything they learned found its way into their design for the headquarters in one form or another. When complete, traditional Choctaw pottery will be incorporated into water features, their basket weaving patterns have inspired wall patterns and upholsteries, and the diamond, a meaningful Choctaw symbol used on every piece of Choctaw clothing, will be found in light fixtures, bandings and many other places throughout the building.
"The diamond symbol's significance comes from a diamondback rattlesnake, originally," Holuby said. "The Choctaws revere and appreciate the diamondback not only because it was a source of food and medicine for them historically, but also because it is generally a peaceful animal, but needs to be respected and feared, as it can strike at any time if provoked. They believe the diamondback's disposition is a representation of themselves."
When construction is complete, the Choctaws will see representations of their symbol for peace and strength throughout their 500,000-square-foot, five-story tribal headquarters — a building integrating deep cultural influences with a modern, sustainable and flexible design to position the tribe for stability and growth in the future.
Learn more about FSB's approach to partnering with tribes and why cultural awareness is key by contacting:
Native American Market Principal, Jason Holuby, AIA, LEED AP BD+C at native@fsb-ae.com or directly at 405.840.2931