"Space is oblivion without light. A building speaks through the silence of perception, orchestrated by light."
This quote, by renowned architect Steven Holl, is spot-on in its assessment. The illumination inside any building overwhelmingly shapes each user's experience of that structure, in ways that are both obvious and subtle.
"Lighting impacts two key elements — function and perception. The first objective that light must achieve is functional illumination — obviously, we can't work in the dark. But the second objective, which is sometimes overlooked, is to impact mood, temperament, emotion and attitude" says John Osborne, licensed architect and FSB Senior Design Project Manager. "Lighting has perhaps the biggest impact on worker productivity and performance; and therefore, must be designed with deliberate intent and specificity of purpose."
Natural vs. Artificial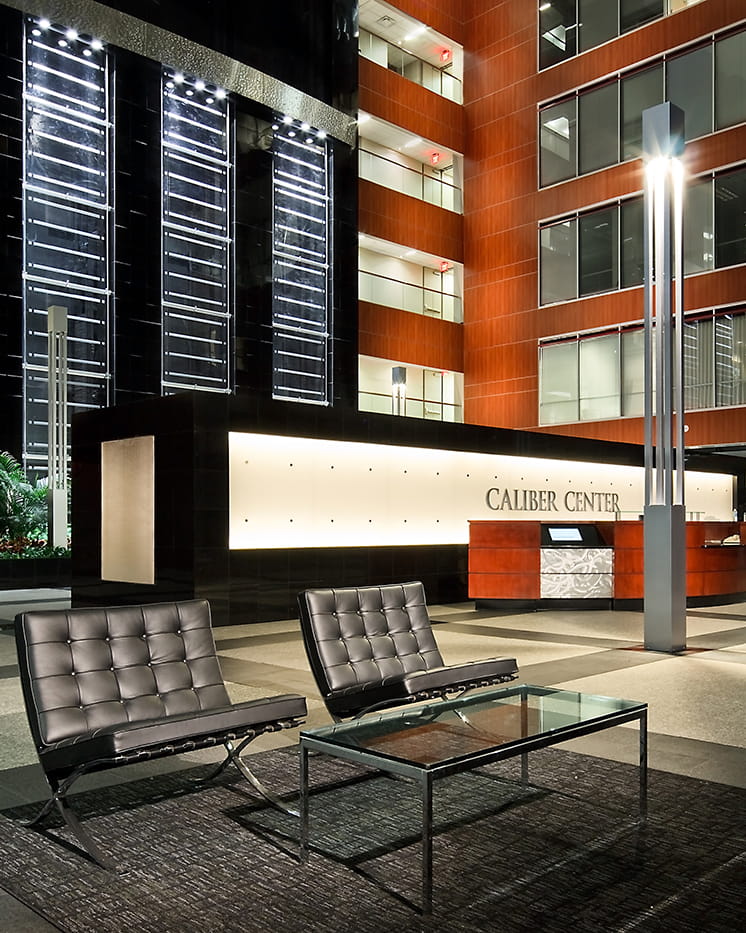 Natural and artificial light both serve their purpose in corporate designs, but today people have realized the myriad benefits of natural light over older fluorescent and incandescent fixtures, Osborne said. Not only is natural lighting much more energy efficient and cost effective, multiple studies have proven that it significantly boosts employee energy, productivity, alertness and overall mood. Lighting also plays a critical role in the body's circadian rhythms — the built in "sensors" that govern our sleep cycles and ability to relax. This trend toward natural light is significant, especially considering that nearly 70% of employees previously have expressed dissatisfaction with the lighting in their offices, according to a study by the American Society of Interior Designers.
Going hand-in-hand with the shift toward natural lighting are the open floor plans now trending in corporate environments, Osborne said. These types of plans represent a challenge for lighting designers, as light fixtures must help define work areas, highlight task areas and direct traffic, while at the same time being unobtrusive. This trend toward open layouts facilitates the increased natural light by reducing the obstructive enclosed offices historically located on exterior walls, which blocked natural light from permeating deeper into the floor space. By moving hard-wall functions to the center of the floor plate and placing open office workstations along the perimeter of office floors where possible, natural light can be enjoyed by significantly more building occupants, Osborne said.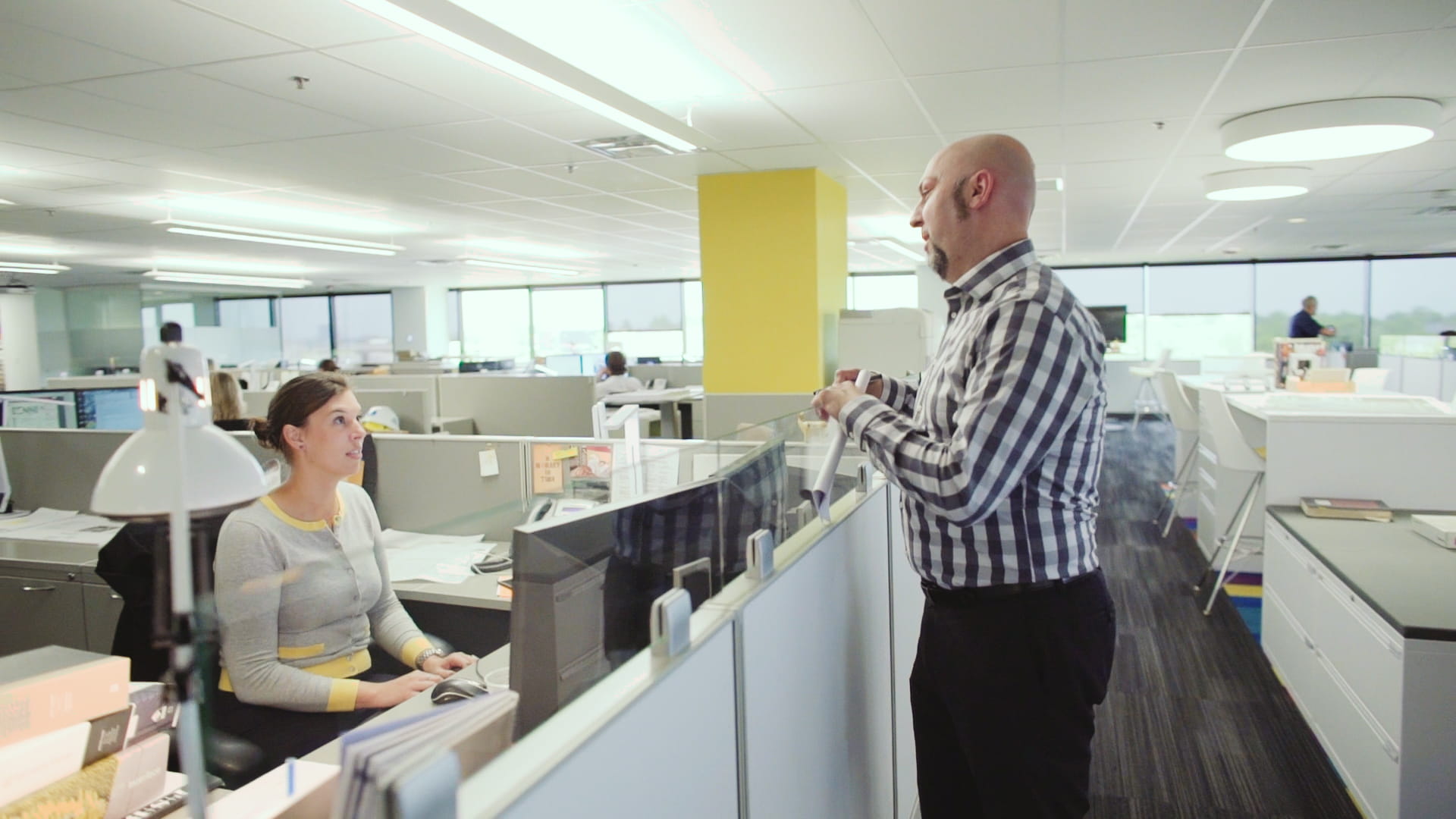 Even when natural light isn't an option, the use of appropriate lighting in the workplace can still assist productivity and mood in both straightforward and cutting-edge ways. As an example, FSB architects solved a serious issue for energy giant Phillips 66 by designing an innovative lighting feature that greatly improved the performance of employees staffing a pipeline control center. Security concerns required a windowless structure, where employees worked shifts around the clock. FSB's designers created a unique lighted wall feature, with illumination that mimics the sun's transition across the sky. This feature, in coordination with other carefully designed direct/indirect lighting, made an enormous difference in the quality of life for the center's employees, who were better able to control their circadian rhythms and establish normal sleep patterns.
Trends in Technology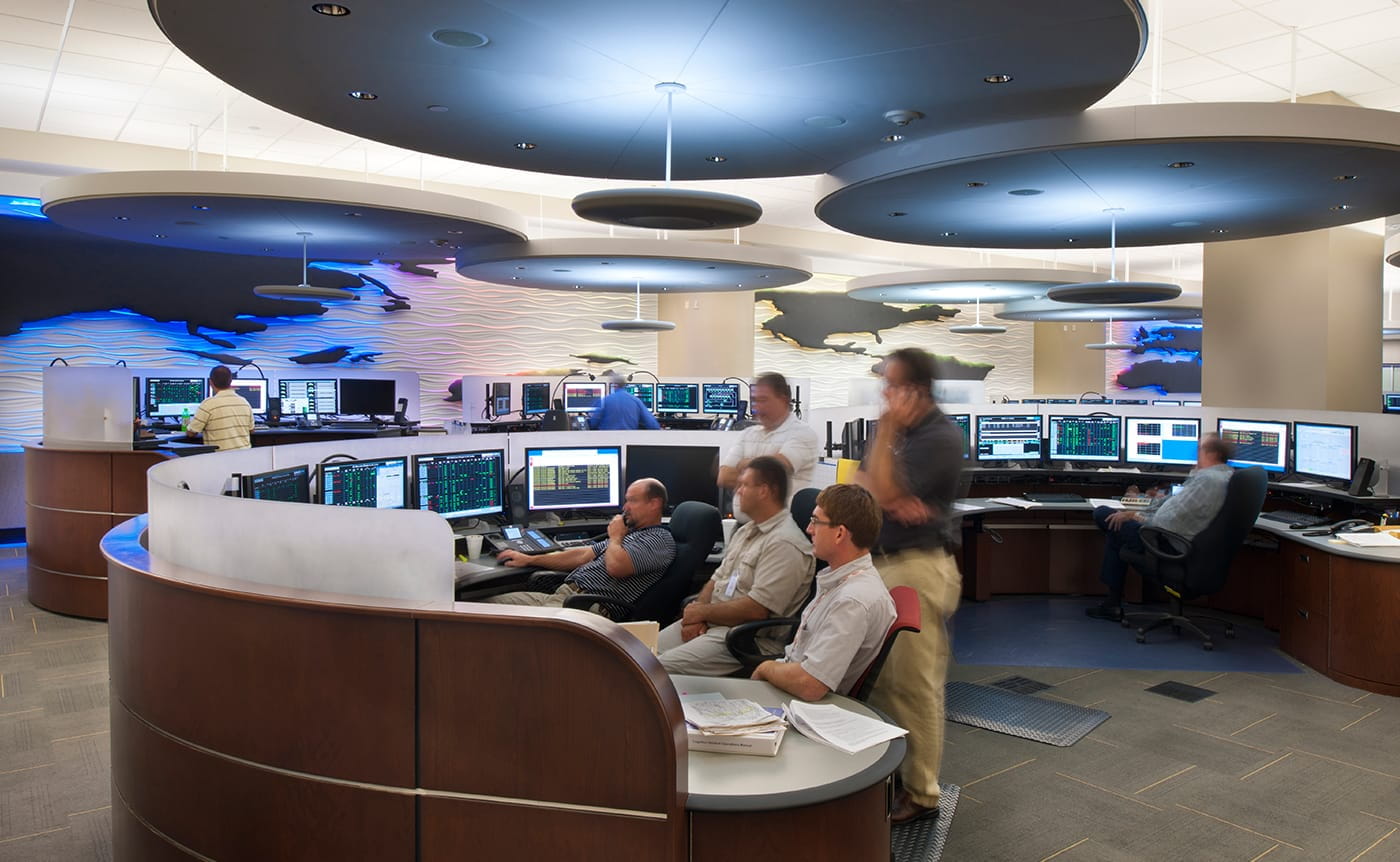 In many modern corporate structures, traditional fluorescent and incandescent lights have been phased out, replaced by light emitting diodes — more commonly known as LEDs. LEDs require much less power, translating to significant savings in building operating costs.
There is much greater flexibility now that lighting controls no longer have to be hard wired. Technological improvements and computer networked design integration make it possible to add a wave of new lighting control options that save money and are more flexible. For instance, ambient light sensors, which approximate the human eye's response to light intensity, can now be combined with proximity detectors into a single device that can mounted unobtrusively on a wall or ceiling. These sensory devices can independently per-form such actions as controlling window openings for heat and fresh air control, and window shades for heat control, so that they automatically adjust as the sun moves across a building. This is in addition to energy-saving features such as lights which automatically turn off when a room is unoccupied.
"By boosting and lowering the ambient light, this can also help significantly reduce a building's overall heating and cooling costs," Osborne said. "Companies can see the cost benefit from these sensors, and that energy savings can potentially be used for other upgrades."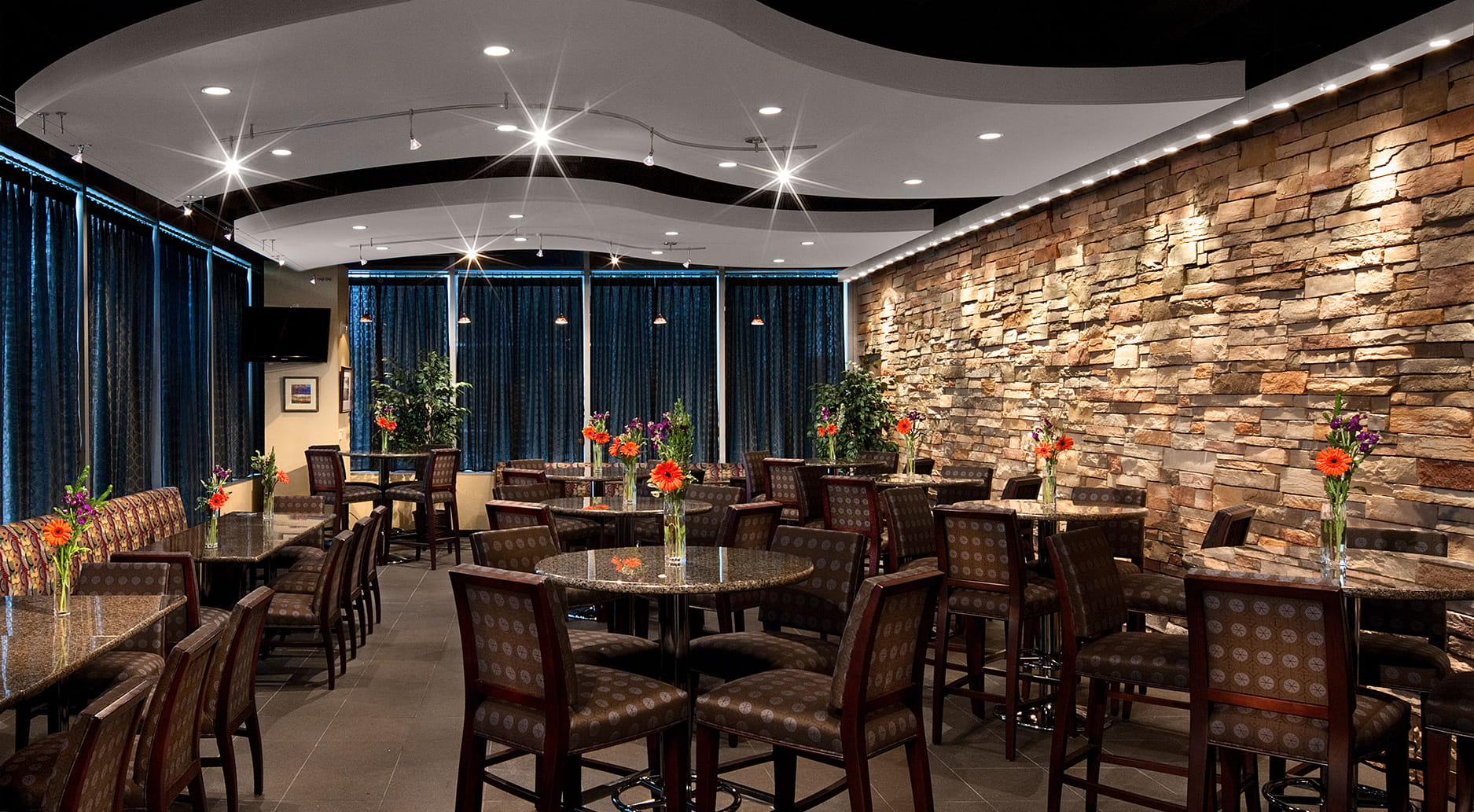 Costs aren't the only factor driving technological innovation, however. "The energy management side has been driving (the industry) for a while, but now we're starting to look at things from the angle of productivity and mood," Osborne added. "The introduction of LEDs is allowing the lighting control industry to develop fast, with innovations like wireless switching networks and Power over Ethernet (PoE)."
At the end of the day, "There is no one-size-fits-all solution for lighting in the office or other workplace environment," Osborne noted. "But today's building owners and employers know that thoughtful lighting design can significantly enhance productivity, and even contribute to recruitment and retention of employees. Proper lighting design can reduce energy costs, and of course, it can give aesthetic life (or conversely, death) to the interior and exterior architecture."