Will Rogers World Airport announced that the Oklahoma City Airport Trust has approved the schematic design plans for the expansion of the airport terminal. The expansion will include a new streamlined security checkpoint, a public observation gallery, more shopping and dining amenities near gate areas, space for future international air service and other high-tech enhancements, according to a release from the airport.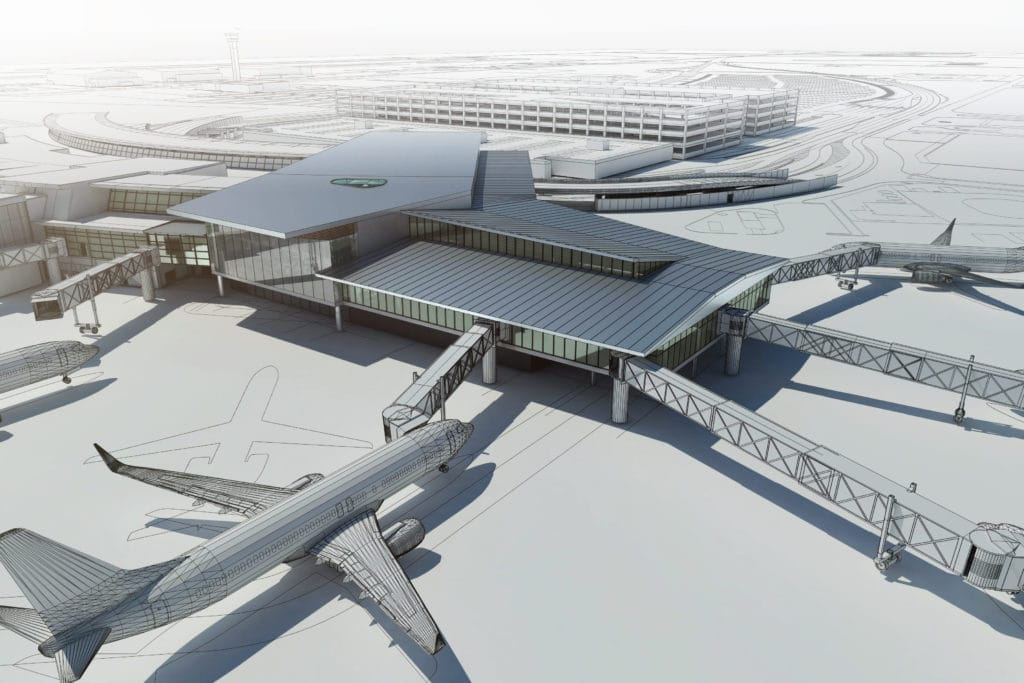 The Oklahoma City Airport Trust contracted with Oklahoma City-based Frankfurt-Short-Bruza Associates (FSB) in January 2015 for the design of the expansion. FSB, an architectural-engineering-planning firm, has led the design process, leveraging expertise from partners HOK, a global aviation design leader.
"Our partnership with FSB and HOK will deliver a truly spectacular addition to the airport terminal," said Mark Kranenburg, airports director with the Oklahoma City Department of Airports.
"We are positioning ourselves as a premier airport that balances passenger security with the customer experience. The new addition will meet that global standard, making Will Rogers World Airport unique compared to other airports across the country."
The design also calls for the integration of public art installations and for expansive windows and skylights that draw in natural light. Planned interior enhancements of existing spaces include expanded greeter areas and additional seating in the baggage claim area.
This expansion project will provide four new gates, with the ability to add six more gates in the future.
High-tech improvements will enable passengers to receive real-time flight information. A wider concourse will provide a variety of seating options and integrated amenities that meet the needs of today's traveler.