2008 Marks the Third Time Oklahoma-Based FSB Receives National Award
OKLAHOMA CITY (November 2008) – The U.S. Air Force bestowed its top Honor Award to Frankfurt Short Bruza Associates (FSB) for its design of the Aircraft Maintenance Operations Center at Laughlin Air Force Base, Texas.
With 2008 being the most recent year, FSB was awarded a third national top Honor Award from the U.S. Air Force in recognition of superior facility design for USAF installations throughout the United States and abroad.
According to FSB's Chief Executive Office, Bill Frankfurt, this is a remarkable achievement for the firm.
"To be recognized once is outstanding, but three times over the last few years is exceptional and a tremendous accomplishment in our profession," said Frankfurt. "We work hard to provide our clients with creative design and sustainable facilities."
The $8 million Aircraft Maintenance Operations Center is a new two-story facility that brings together wing-flying operations support, aircraft maintenance operations, supervision and training for all flying squadrons at Laughlin Air Force Base in one facility. The distinctive character of the exterior architecture and the functionality of the interior spaces is indicative of FSB's commitment to achieving customer satisfaction.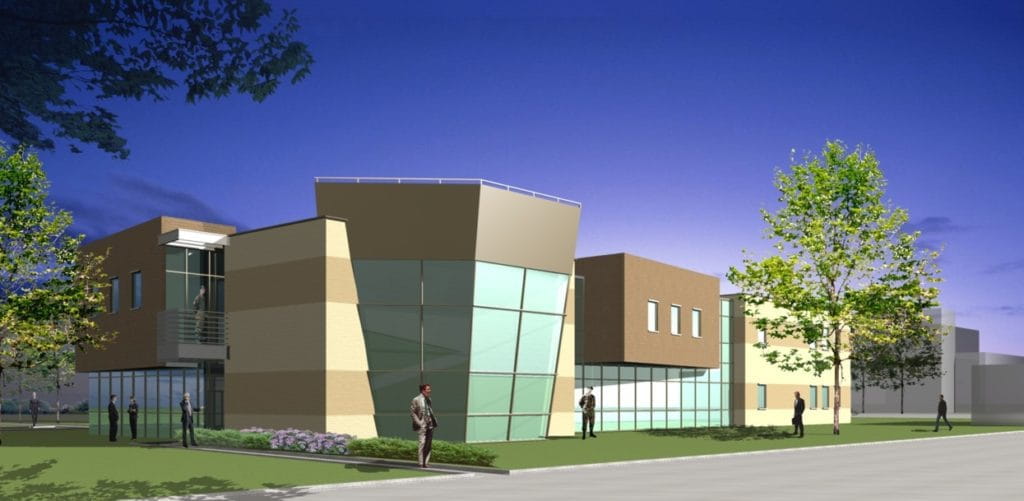 "FSB did a fantastic job of addressing our wants and needs on the design. Their thorough investigation resulted in a design that not only replaces the three buildings being demolished, it surpasses them," said USAF Project Manager, Ben Graf. "It fits into the base's architecture scheme while managing to stand out as a future focal point along the flight line. The windowed cab revolutionizes maintenance operations, giving controllers a view of the aircraft and crews they are directing for the first time."