By Mike Molina, Editor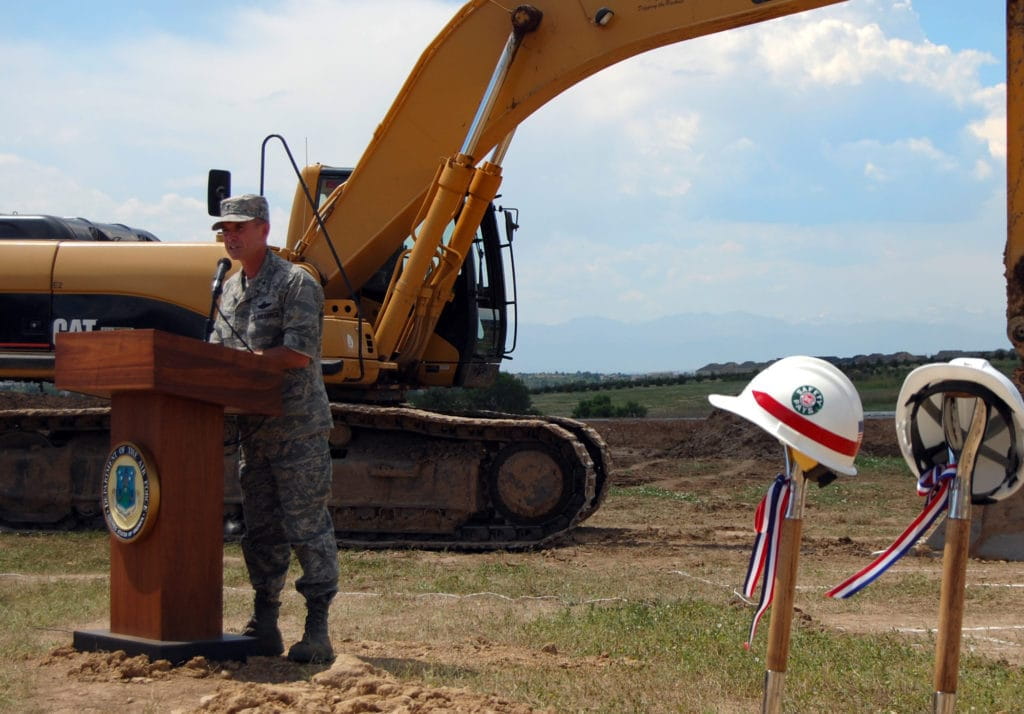 Lt. Gen. Charles E. Stenner Jr., commander of Air Force Reserve Command, spoke to an audience of more than 200 ARPC employees and Air Force and community leaders during the groundbreaking ceremony.
"We are about to marry up a world-class facility with a world-class agency on a world-class installation," General Stenner said.
The ceremony marked the beginning of an estimated $17 million, two-year construction project to build a new facility for ARPC. The building is part of ARPC's scheduled move to Buckley. The Base Realignment and Closure committee mandated the move in 2005.
The Air Force established ARPC in 1953 at 3800 York Street in Denver. In 1976, the center relocated to its current site on what used to be Lowry AFB.
"ARPC has been through a history of change," General Stenner said. "Throughout that history of change, you see a legacy of service at ARPC."
The new headquarters will allow ARPC to continue providing personnel services to nearly 1 million Air Force reservists, Air National Guardsmen and retirees.
"What a good day for ARPC, AFRC, the Air National Guard, Buckley AFB and the city of Aurora," said Brig. Gen. Kevin Pottinger, ARPC commander. "This is what we call Total Force." (Air Force Reserve Command News Service)