Frankfurt Short Bruza Associates, P.C. shared The Connecticut National Guard's photo.
Originally posted on Facebook: August 20, 2015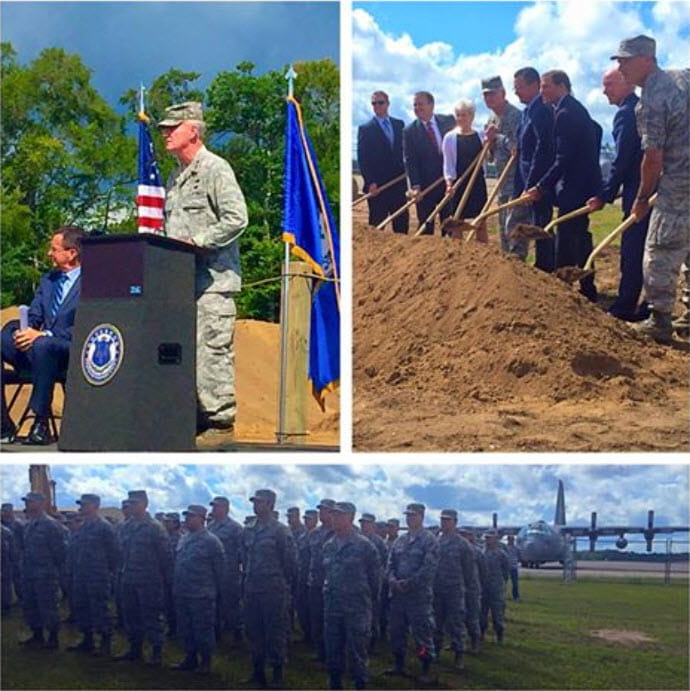 Along with Governor Dannel P. Malloy, Senator Richard Blumenthal, Congressman Joe Courtney, and Lt. Gov. Nancy Wyman, members of the Connecticut National Guard officially broke ground on a $14.3 million fuel cell and corrosion control facility on August 20, at the Bradley Air National Guard Base in East Granby, home of the @103AW. The 29,600-square foot facility will provide specialized hangar space for fuel cell maintenance and corrosion treatment for the C-130 Hercules aircraft. is one of many ongoing projects to transform Bradley Air National Guard Base after transitioning to a fleet of C-130s in 2013.
"With each project start we move closer to fulfilling our responsibility to provide Connecticut's National Guard with the best possible training, equipment and facilities necessary to ensure mission accomplishment." said Maj. Gen. Thaddeus J. Martin, Adjutant General and Commander of the Connecticut National Guard.
Construction of the facility is expected to be completed in October of 2016. Thanks to everyone who is working to make this possible. Special thanks to the City of OKC, Inasmuch Foundation, Gaylord Foundation, 7-Eleven and the Leeman Family Foundation.
Frankfurt Short Bruza Associates, P.C. is the project architect, and Lippert Bros., Inc. is the general contractor.