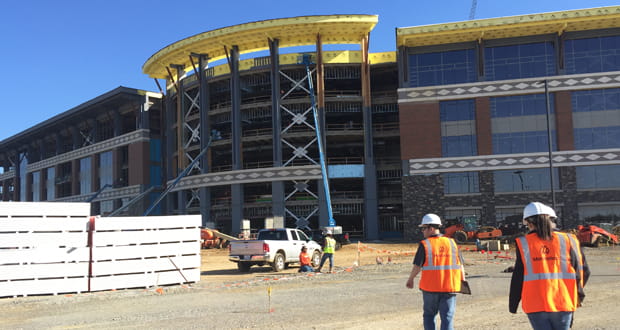 OKLAHOMA CITY – When Choctaw Nation Chief Gary Batton was put into office in 2014, his goal was to bring more economic diversity to the Durant-based tribe.
He kept the office in the 2015 election. He has overseen the tribe's expansion of its business ventures with new travel plazas, a Chili's franchise, additional amenities at its casino resort, and even opening a grocery store. And that's only a few projects.
As of December, the tribe had 40 projects under construction. One of the largest developments is the 500,000- square-foot headquarters building. Construction started in January 2016.
"This is our stake in the ground," Batton said. "We're not going to move to Mexico. We're proud and honored to be here."
---
To learn more about the Choctaw Nation Headquarters Building or other FSB Native American projects, contact Market Principal Jason Holuby at native@fsb-ae.com.