Upholding the Oklahoma Standard
For the first time in more than a decade, volunteering in Oklahoma City fell below the national average. In its December 2017 Vital Signs report, United Way of Central Oklahoma reported 22.5 percent of individuals volunteered, a decrease from 30.7 percent in 2006. That statistic did not sit well with FSB's Civic Market Principal John Semtner.
"That's not the Oklahoma Standard," Semtner said.
FSB has followed a different trajectory. In fact, in 2010 the firm recorded more than 10,000 volunteer hours, and the number has only increased with the firm's growth. During the onboarding process, every new employee receives a card explaining that one of the firm's four guiding principles is "community". As the principal at FSB responsible for overseeing public architecture and engineering projects, Semtner said he sees it as a bit of a personal challenge to make sure the wider community can feel the impact of service and volunteerism from FSB.
"We're one of the companies bringing people out of state into Oklahoma, and we instill that Oklahoma Standard culture in our employees," Semtner said. "I want to make sure everyone on our staff knows that if they are looking for a way to get plugged into our community, I can help."
'The Oklahoma Standard' is a term that was originally coined to describe the spirit of limitless generosity the world witnessed in the wake the April 19, 1995 Alfred P. Murrah Federal Building attack. The term was again regularly referenced in the aftermath the May 20, 2013 tornadoes in Moore as many individuals and groups in the state pooled their resources to help those who had lost their homes. Oklahoma Governor Brad Henry once described the Oklahoma Standard as representing "resilience in the face of adversity" and "a strength and compassion that will not be defeated."
Semtner is passionate about imparting The Oklahoma Standard culture to others at FSB. As a sixth-generation Oklahoman who grew up tagging along to his parents' volunteer engagements and rotary club meetings, Semtner saw first-hand the importance of service.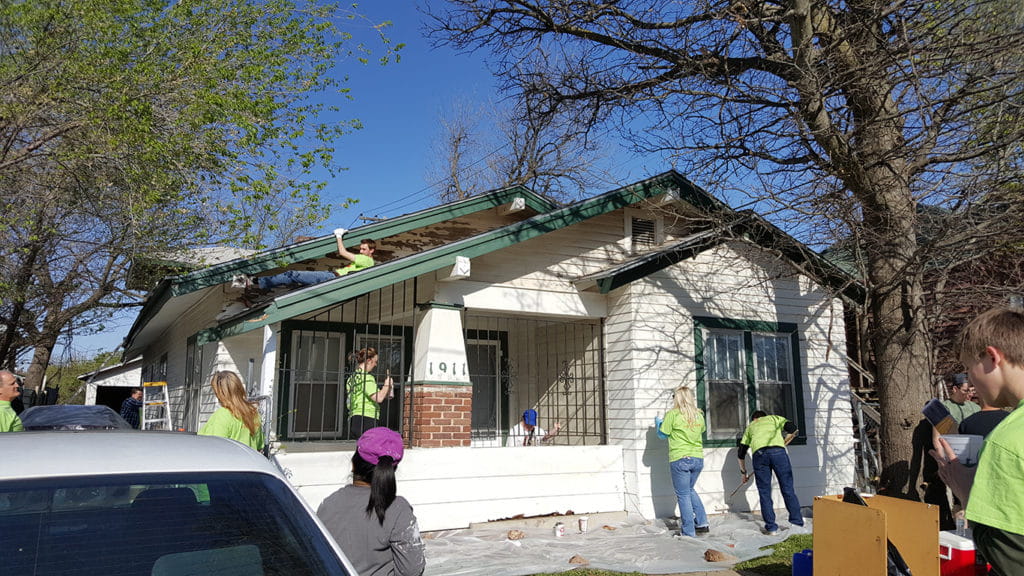 At FSB, leadership sets tone for community service
When he began his career as a college intern at FSB, the company embraced Semtner's passion for service. He was encouraged to take time off to volunteer, bring colleagues into his engagement projects and join in on theirs. Better still, the prioritization of service started at the top. Semtner remembers watching the firm's leadership intentionally reserve time for working in the community.
"We have busy jobs, but FSB leaders still made time for service and showed me how to make time for it," Semtner said. "Early in my career, they encouraged me to get involved with many of the programs I am still connected with today."
He still remembers the examples set forth by Chief Operations Officer Rick Johnson, who donated his time by serving on multiple boards, and Business Development Principal Laure Majors, who originally encouraged Semtner to become involved with United Way of Central Oklahoma. He has served on the organization's allocation subcommittee for nine years.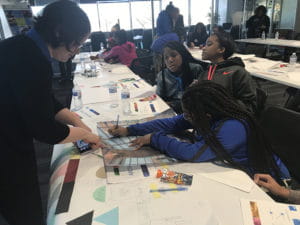 Putting expertise to work for the community
One organization that has long held great importance to Semtner is Boys and Girls Club.
"It's a place where kids who have been hit the hardest in our community can go and have the stability that a lot of high-need kids haven't had in their lives," Semtner said. "On any given day their facility has between 350 and 500 kids showing up."
In his seventh year serving on their board, and in his current role as strategic vice chair, Semtner has contributed his expertise on the building committee, and in the past has advised the organization on permitting, selection and management of architects and contractors, and fundraising.
Now, the Boys and Girls Club hopes to add on to their existing facility and create a teen center for those individuals who become involved in the program at a young age to have a place to graduate as teens. Construction will be complete next year. Semtner said one prototype room–a teen lounge– has already been opened, and the response has been immediate.
"The teen room is packed," he said. "Just with re-doing one lounge and giving it a better feel, we've seen such growth in our teen population."
When he learned about a teen's interest in interior design, Semtner was also able to connect one Boys and Girls Club girl with an FSB registered interior designer to provide a mentorship opportunity. This, he said, is a small example of the layers of involvement and impact FSB can have on an organization.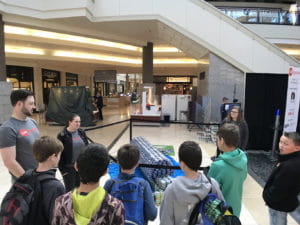 He's learned to do this from observing other principals like Johnson, who has been instrumental in involving the firm with Rebuilding Together, a group that helps seniors who are unable to do normal maintenance on their homes. FSB has a crew that paints about six homes per year, and another employee, Darren Scheller, just organized an FSB crew to do internal repairs on one of the homes.
"Everyone at FSB lives it each day," Semtner said. "As large and structured as we are, we have the opportunity to have ongoing commitments like Rebuilding Together that we can support by dedicating resources, knowledge and staff."
Semtner said FSB clients appreciate the emphasis the firm places on giving back. In fact, the way he sees it, investing in social capital is just part of their mission in serving clients as architects and engineers.
"Our clients are invested in sustainable, positive change, and they have invited us to come be part of that change in their organizations by helping shape their environments and culture" he said. "It only makes sense that we should be catalysts for change in our communities, too."
To learn more about this topic, contact John Semtner, principal for FSB's civic market, at civic@fsb-ae.com