By Melissa Hunt, AIA Central Oklahoma
The American Institute of Architects Central Oklahoma Chapter will present the 16th annual Architecture Tour from noon to 5 p.m. April 22, featuring four homes, a school and two businesses.
One of the tour stops, with partial description from AIA, is: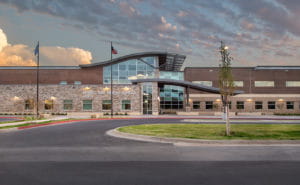 Heartland Middle School, 4900 Explorer Drive, Edmond, designed by FSB.
School officials wanted a design "empowering all students through creativity, collaboration and technology."
FSB created a two-story design with safe and secure entries, a student commons, student collaboration areas and a "learning stair" that provides students with both assembly and presentation spaces.